Introduction
A home may be almost everyone's biggest investment, but it's much more than that. Your home is the focal point of life with family and friends. It's a retreat in a hectic world. It expresses your creativity and style. And those are just a few reasons that make taking care of a home important.
The FoolProof Consumer Homeowner's Guide offers resources to help make homeowning chores and challenges a little easier.
Chapter 1
Home Maintenance Tips
Buying a home is the biggest investment that most American families will make. Smart homeowners know that maintaining that home in good shape protects their investment and enhances their enjoyment of their home. In addition, the terms of the mortgage may require the homeowners to "adequately maintain the property."
Home maintenance, however, can cover a wide range of activities. They can be categorized into interior and exterior tasks or by home system, such as plumbing, heating & cooling, electrical, and landscaping/grounds maintenance. Certain maintenance tasks should be performed monthly, seasonally, or annually. How do you know what to do when? Why not review the basics first and then use one of a number of good home maintenance checklists to help you organize further.
Important Basic Home Maintenance Activities
Smart homeowners know that maintaining that home in good shape protects their investment and enhances their enjoyment of their home.
Once a month
Check the filters on your heating/cooling unit. If you have humidifiers and electronic air cleaners, their filters should also be checked. Change or clean on the recommended schedule.

Check faucets for drips and the rest of the plumbing for leaks. Repairing minor drips and leaks can prevent major water damage in the future. It also will help with conservation and keep down your water bill.
Semi-annually or seasonally
Change the batteries in your smoke detector twice a year. Fire experts suggest changing the batteries when you change your clocks at the beginning and end of Daylight Savings Time. Or choose two family birthdays that are about 6 months apart.

Draining a gallon or two of water from your hot water heater at least twice a year can extend its life expectancy.

Clean out your roof gutters. Particularly don't let the gutters get clogged with leaves. General recommendation is twice a year in the spring and fall.

Trim shrubs and trees so that they clear the foundation, exterior walls, and roof of the house. Shrubbery that's too close to the house can promote the growth of mildew, mold, and algae, particularly during warmer weather. Root growth can damage foundations. Limbs can scrape paint on siding and trim.

Clean leaves and trash out from under decks and porches. Pull mulch away from foundation walls.

Check and service lawn care equipment in spring before you need it. Check snow removal equipment in fall before you need it.
Annually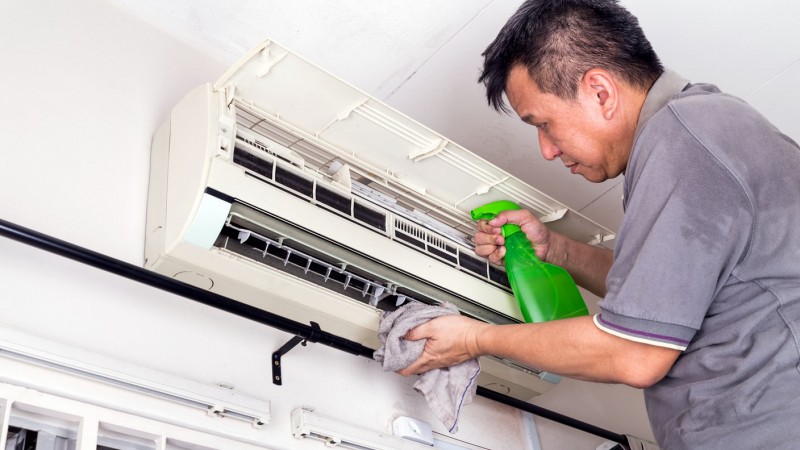 Have your heating and cooling system(s) serviced.

If you have a wood-burning fireplace or stove, check the chimney and have it cleaned if there is any creosote or soot build-up. Check the soundness of the mortar at the same time.

Inspect, repair and reseal tile grout in bathrooms, kitchens, and any other areas.

Make a quick inspection of the exterior of the house. Check foundation for cracking, blocked vents, and leaks. Check caulking around doors and windows. Check paint for peeling, cracking, fading or blistering.

Check the roof for leaks. You don't have to get on the roof necessarily, but can inspect the underside of the roof in the attic for any signs of leaking. If you spot any, it's probably time to call a professional.
General activities
If you don't currently have a termite service, have a thorough termite inspection. Follow up on any treatment and repair recommendations. Keep your termite protection current, it will save you money in the long run.

Make sure that you know where the main cut-off valves or switches are for the home's plumbing system, electrical service, and gas service.
Home Maintenance Checklists Available Online
The Internet is full of home maintenance information. The chapter, Online Resources for Homeowners, will help you explore some of the resources.
But if having a checklist helps keep you on focus and on target, you might try one of the following checklists:
The popular PBS program Hometime also provides a series of preventative home maintenance lists and other useful articles.
Chapter 2
Selecting a Contractor for Home Repairs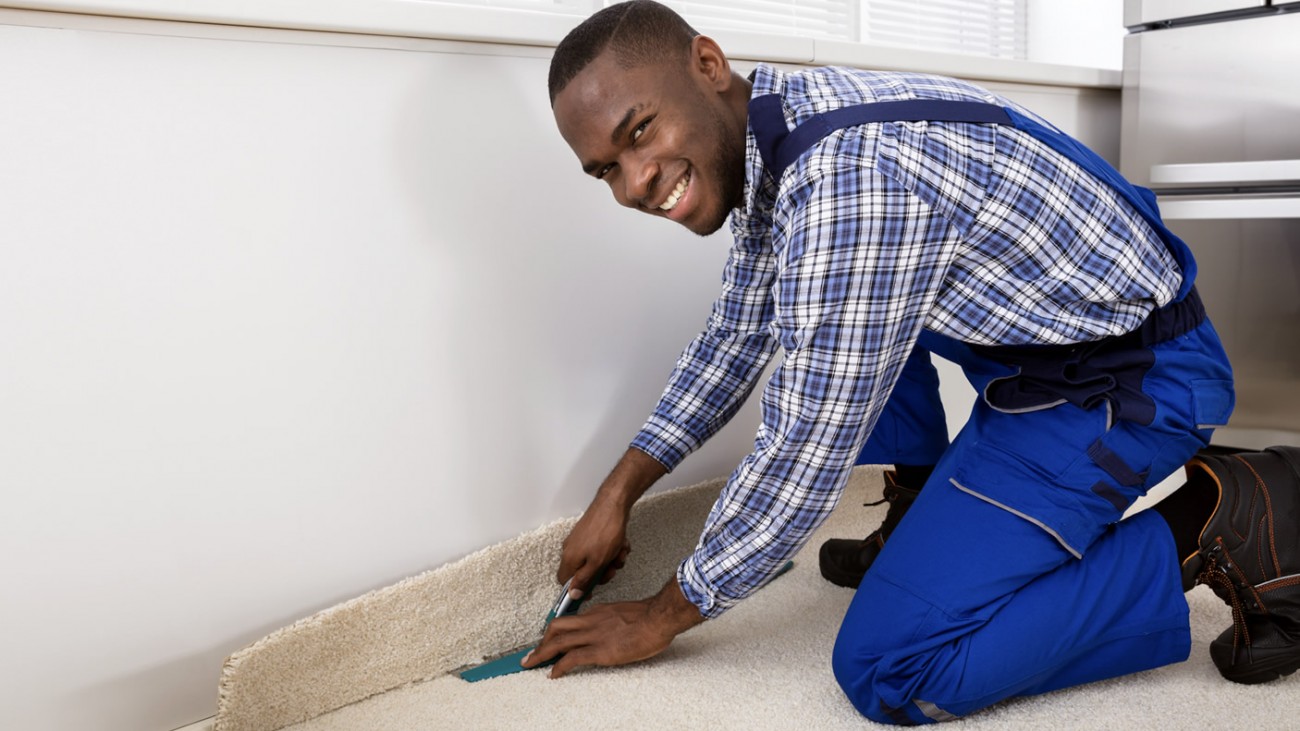 Need some repair work done around the house? Want to remodel the kitchen or bath? Need the trim painted? Here are some tips for choosing a contractor to do the job. Follow some or all of these depending on what kind of work is needed—repair, maintenance, or full-blown remodeling.
Ask friends, family, co-workers, and neighbors to recommend contractors they have used who did a good job. It is helpful to know if someone didn't like the work a contractor did as well. Some neighborhood associations maintain a list of contractors and repair services that members recommend.

Check with the appropriate local trade organization or association for builders, plumbers, electricians, remodelers or other trades for members who perform the work.

The telephone yellow pages may give you a starting point for finding a reputable contractor, but it can't tell you the quality of their work. The same goes for online listing services.

Ask the contractor for customer references, particularly those customers who had a similar job done.

Check out the contractor with the Better Business Bureau (or local/state equivalent) or your local or state consumer affairs office. This check can help you but it is not conclusive. No record of complaints doesn't mean there haven't been any problems for a particular business; it may mean that problems many not have been reported or that the contractor may be doing business under several names.

Ask the contractor for customer references, particularly those customers who had a similar job done. Ask the references the following questions:

Were you satisfied?
Was the job completed on time?
Were you kept informed about the job status and any problems?
Were there any unexpected costs? Why and for what?
Did the workers show up on time? Did they clean up when finished?
Would you recommend the contractor?
Would you use them again?
If it is a remodeling job, can I come see the work?

Ask the contractor for copies of current licenses and insurance certificates. Licensing requirements vary widely from state to state. Most states require electrical and plumbing contractors to be licensed. State licensing requirements for other contractors can vary; check your state's requirements on this site. The contractor should carry personal liability, worker's compensation, and property damage insurance.

Get written estimates from more than one contractor. Make sure that all of the estimates are based on the same specifications. If a contractor wants to deviate from the specifications, have them write those changes up as options.

Decide how you want to pay for the job. The bigger the job, the more options. Do you need a loan? If so, do you find your own financing or work with the contractor to arrange financing? Will you pay by check or credit card? Summit Credit Union can help you with a loan. Avoid paying cash. Never pay the complete fee upfront before work has begun.

If a down payment is necessary, pay the smallest amount possible.
Make payments during the project contingent on the completion of specific tasks.
Make the final payment only after you are satisfied with the completed work.

Get a written contract. It should spell out who is performing the work, what work is being done, where the work is being done, the start date and completion date, and what it will cost. The contract should be clear, concise, and complete.

Get all guarantees, warranties, and promises in writing.
Avoiding home repair rip-offs and scams
Here are some red flags to watch for. Say "no thanks" to any person or company who:
Solicits business door-to-door. A reputable business doesn't need to go door-to-door.
Wants payment in cash.
Wants the entire payment up front.
Offers you discounts for finding other customers.
Just happens to have "material left over from a previous job." Paving your driveway with asphalt is a favorite.
Requests that you get the necessary permits. This could mean that the contractor is not licensed or registered as required.
Is not listed in the local telephone directory or does not have a local street address (not P.O. Box). Even small free-lance repair contractors who are established in your area but have no "office" will usually give you their home address.
Needs an answer immediately. Don't sign a contract until you have reviewed it thoroughly.
Offers exceptionally long guarantees.
Wants you to borrow money from a lender they know. This request usually signals a home improvement loan scam.
No matter where you obtain the name of a contract or repair person, always check the business out as recommended above.
A tip on using online services listings
The Internet is a rich source of online community classifieds (such as craigslist.org) or commercial services listing sites, where many contractors and small job repair people list their businesses or services. Many good businesses and services use such listings, but these online outlets also attract listings from the not-so-good and the "up-to-no-good" guys. No matter where you obtain the name of a contract or repair person, always check the business out as recommended above.
For further information
For more detailed information, check out the FTC publications in Home Improvement.
Chapter 3
Home Repair and Remodeling Projects—Are You Ready to Do-It-Yourself?
Homeowners have many good reasons for choosing to tackle minor and major projects around the house by themselves: Convenience, saving money, enjoyment and seeing the job gets done right are among the most common.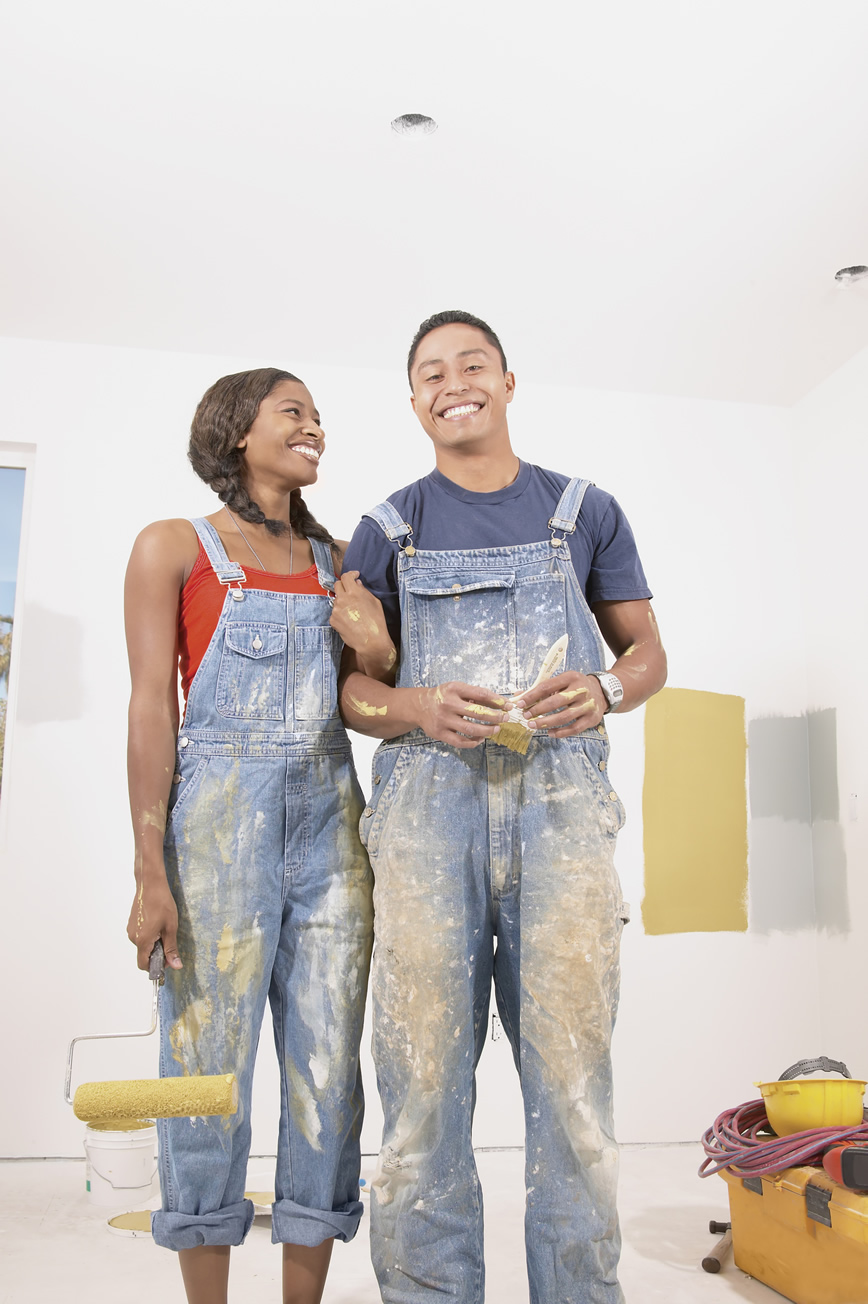 Today's marketplace is also full of resources to help the do-it-yourselfer. "Do-it-yourself" is so common that the abbreviation DIY can be used without definition. Whether the project is as simple as painting a bedroom or changing a light fixture or as intensive as remodeling and retiling a bath, there are books, home-improvement stores, catalogs and web sites that provide information and supplies for getting the job done. For just a sample of what's available on the Internet, see Chaper 4 of this guide.
If you are an experienced DIYer, you'll recognize the practicality of the following rules. If you are a newbie, commit these rules to memory before you pick up the first how-to book or tool—they are the foundation for success.
Rules for Do-It-Yourself Success
Start small. Work up to bigger projects. If you've never lifted a hammer except to hang a picture frame, building a new deck is not the place to start. Chose projects that will allow you to learn the basics while enjoying a feeling of accomplishment. For example:
Paint a single room before deciding to paint the whole interior of your home.

Replace the flush valve in the toilet or a washer in a faucet before tackling total replacement of the toilet or basin and faucet fixture.

Repair and reseal the grout in a ceramic tile wall or do a simple tiling job—such as tiling a kitchen backsplash—before deciding to retile the bathroom floor or wall completely.
Educate yourself about the project and skills required first. A joke that circulates among DIYers and techies goes, "when all else fails, read the directions." A smart DIYer begins with self-education.
Read a book or three or four. Search the Internet for relevant information.

Take a 3-hour class in the project at a home-improvement center.

Ask a friend who's done the job to help or assist an experienced friend in a similar task before undertaking your own.

Take a short course at a continuing education center for a more extensive project.
Plan the repair or remodeling project thoroughly. Woodworkers have an old saying, "Measure twice, cut once." The same care needs to go into planning the project.
What are the steps involved in the project.

What equipment and tools are needed? What materials?

How long will it take?

Can the job be done by one person or will it take a team? What safety steps need to be observed?

Any special requirements to protect against dust or to dispose of trash and debris?
Remember that large tools such as floor sanders, pressure washers, concrete mixers, ceramic tile cutters, and the like can be rented economically.
Acquire the right tools for the job. Having the right tools for the job will not only save time and frustration but will enable a DIYer to accomplish a more professional result. For example, replacing an old kitchen faucet with a new one does not look like a hard task on paper. But if your toolbox doesn't contain a basin wrench (and few ordinary home toolboxes do), then the simple chore becomes a time-consuming adventure of barked knuckles, immovable nuts, and possibly damaged fixtures. If you enjoy doing projects yourself, then evaluating and acquiring good quality tools to do a variety of tasks should be part of your plan. Remember that large tools such as floor sanders, pressure washers, concrete mixers, ceramic tile cutters, and the like can be rented economically.
Take your time. If you've never done a particular job before and planning suggests that it will take one weekend, allow for two. Don't rush a job just to finish within some arbitrary time frame. Rushing too often equals mistakes, fatigue and frustration. Remember who won that old fairy-tale race—the tortoise, not the hare.
Expect the unexpected. Repair and remodeling jobs, unlike new construction, must take into account the existing conditions and structures of a house. Something almost always will not be what you expect. For example, a wall may not be plumb or a floor level. You may remove drywall to install a new in-wall cabinet and find an electrical conduit or pipe that nothing suggested was there. The list could go on. Expecting the unexpected, laughing rather than cursing surprises, and being tough enough to put on your thinking cap and solve the problem are prime attributes for a successful do-it-yourself homeowner.
Chapter 4
Online Resources for Homeowners
The Internet offers endless information for the homeowner, from step-by-step instructions to checklists for maintaining your home, to finding a contractor. Here are some resources for starters.
General Information Sites
Start with How Stuff Works if you want to know how items in and around your home work. Click on "Home & Garden" for home repair and improvement items. In this section you will find topics on home improvement, home cleaning, lawn & garden, appliances and more.
Home Improvement Store Sites
Home Improvement Sites
Home Improvement Radio and TV Show Sites
Home improvement has become a popular source of home entertainment in recent years. Here are links to a few favorites that include informative articles and tips. Some may have annoying ads but you're used to that, right?
Specialty Sites