Introduction
A home! You already know that buying one is a huge decision, whether it's your first purchase or your tenth. And it is a pretty exciting decision, too, isn't it?
Well, here's the catch: The decision to buy is a lot easier than the actual process of buying. If you don't know what you're doing—and if you don't stay in control of the process, even if you're using the best real estate agent—your money and your sanity could be at risk.
And here's the problem: You won't know you've wasted your money, or made the wrong decisions until after you've bought the place! Loss of sanity can follow shortly thereafter.
Summit Credit Union doesn't want you to be stressed like that! That's why we've developed this guide just for our members. Spend some time here, and you'll be a very smart cookie when it comes to finding the right home.
Here's why the guide works: We're not trying to sell you something. We're trying to educate you. Tell you answers some people don't want you to know. Get you to think about things you might not think about.
Everybody is trying to sell you something, when it comes to a home. We give you unbiased information that makes you smart. Isn't that what you need?
Home Buying Guide — Chapter 1
Planning—Doing Your Homework Before Looking for a Home
Smart home buyers know that taking time to plan and do some "homework" before you begin shopping seriously for a home can save time, prevent potential headaches, and help you get the most home and the best value for your money.
Smart home buyers know that taking time to plan and do some "homework" before you begin shopping seriously for a home can save time, prevent potential headaches, and help you get the most home and the best value for your money. Laying a foundation for what kind of home you need and want, where to find it, and how much you can afford to pay for it will get you ready to shop for a home and negotiate its purchase.
1.1 Buy or Rent
How do you know if owning a home makes the best financial and personal sense for you and your family? Is it the right time for you to buy a home? Determining whether you want to own or rent a home depends on your personal preferences and your financial situation. Begin by asking yourself these questions:
Do I/we have a steady, reliable income? If you are thinking of changing jobs or if your job is iffy, now is not the time to buy a home.

How much total debt do I/we have (credit cards, car loans, students loans, etc.)? Is it manageable? If you are thinking of buying a car, if you can, put it off until you have bought your home.

Can I/we afford to pay a mortgage and other expenses, such as insurance and property taxes in addition to our current monthly expenses? Note that there may be other monthly expenses such as water/sewer, garbage collection, gas/electric, and pest control that you might not pay currently.

Do I/we have money saved for a down payment?

Do I/we have money saved for closing costs?

Do I/we plan to stay in the home for several years?

Do I/we want the responsibilities (and lifestyle changes) that go with being a homeowner?
If you answered yes to these questions, then the time is probably right for homeownership.
Pros of ownership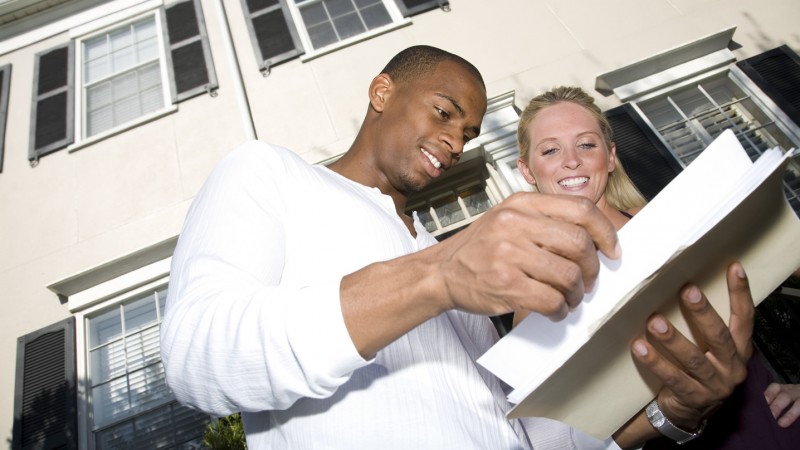 You don't have the prohibitions of a landlord. For example, you can put nails in the wall to hang pictures or have a pet.

Your home is not just shelter, it's an investment. As property values go up, your equity in the home increases.

The interest you pay on the mortgage and your real estate/property taxes can be deducted from your federal income tax.
Cons of ownership:
It may cost more to own than rent the same size dwelling.

Property values can go down as well as up.

You have to maintain the home and pay any maintenance and repair costs.

Moving to another home can be dependent on selling the current home.
You may also want to use the "Should I buy a home or continue to rent?" calculator in the Summit Credit Union Mortgage Center resources to compare renting vs. buying. This calculator takes into consideration fees, taxes, and monthly payments.
1.2 Types of Homes
What kind of home do you want? Let's start with some definitions.
A single-family detached house is a dwelling that doesn't share walls with another dwelling. It may also include a yard or garden. The homeowner owns both the structure and the property.

Condominiums (condos) are usually apartments or other dwellings that typically share adjoining walls with other units and share other common spaces. If you buy a condominium, you typically own your unit, the space inside your walls, and a portion of the common areas.

Cooperatives (co-op)s may look like condominiums, but if you buy a cooperative you buy stock in the company that physically owns the property. Since cooperatives usually require board approval for you to buy, they can be harder to finance because they can be harder to resell.

Manufactured housing is a dwelling built in a factory, transported to a site, and attached to a foundation. Units typically called mobile homes are the most familiar type of manufactured housing.
For each of these options, you may also choose from existing, newly constructed, or to be built homes.
Let's look at each of these options in more detail.
Single-family detached
Single-family detached homes come in a large range of sizes and prices from the 800 sq. ft. mini to the multi-million dollar mansion. They offer the most privacy but can represent the most work for the homeowner. Some typical maintenance tasks may include mowing grass, raking leaves, maintaining gardens and landscape, shoveling snow, painting, cleaning out roof gutters, and much more depending on the home's age, geographical location, and property/lot size and features.

Condominium
The term condominium actually refers to the form of ownership not the type of structure. Condominiums can take almost any form: for example, a high-rise building or an old mansion divided into apartments. Or units in some cases may be free-standing (i.e., they don't have to have shared walls) or townhomes. When you buy a condominium, you aren't just buying your unit and a share of the common areas but you are "buying into" the community. Condo living may not be for you if you don't want to participate in the community. Before buying, it is very important that you review the master deed (or enabling declaration), bylaws, and house rules at a minimum.

Cooperative
With a co-op, you are buying a share in a corporation not a piece of property. Financing for a co-op is not obtained through a traditional mortgage. Financing is usually in the form of a "share loan." Information about obtaining a share loan for a particular co-op should be available in the co-op's office.

Manufactured
Manufactured homes have come a long way from the simple, boxy single-wide mobile home. According to the Manufactured Housing Institute, construction costs per square foot for a new manufactured home average anywhere from 10 to 35 percent less than a comparable site-built home, excluding the cost of the land. Newer manufactured homes are typically built to more stringent construction and safety standards than in the old days, but many types may still be more prone to damage during severe weather. They are available in a variety of designs, floor plans, and amenities. A home may be placed on land you own or land you lease, but many communities and counties have precise, often broad restrictions on where and what type manufactured housing are permissible.
For each of these options, you may also choose from existing, newly constructed, or to be built homes.
Existing
An existing home, particularly an older one, may be in an established neighborhood with varied architectural styles, broad range of colors, and building material. Homeowners may have added special features (which may be good or bad). The right older home may offer a number of benefits. Among the potential drawbacks of some existing homes are the following. Certain styles and sizes of older homes may have smaller rooms including the baths and kitchen and may lack storage space. Existing homes may require some renovation or remodeling to fit your needs, may require more ongoing maintenance and may require more immediate major repairs, such as replacing the roof or furnace or hot water heater.

Newly constructed
You will find the latest kitchen and bath designs and floor plans in newly constructed homes. All of the homes in a new subdivision may look very similar in architecture, color, and material. Room sizes may be larger than an existing home with more storage space, though this is not always the case. Many new homes are built to higher energy-efficient standards than older homes and potentially fitted with more energy efficient appliances. The housing development may also offer certain recreational facilities or other amenities. You should never assume, however, that new construction necessarily means a well-built home or a home without problems; smart buyers always have any home independently inspected.

Build your own
Building a home can provide you with more choices but can provide more stress. Whether you work with an architect and independent contractor or with a developer, you may have many options and choices or only a few. For example, a developer may offer the choice of many upgrades of their standard features—such as flooring, cabinets, or paint—but very little choice in changing the floor plan. A custom builder may give you more flexibility in floor plan and every part of your home. Depending on the developer or contractor, you may also be able to keep a close eye on progress and quality of the work during construction (good) or the builder may actively discourage homeowner involvement (red flag).
1.3 Location, Location, Location
You think you just found your dream home and it's also a bargain! Whoa! Why is it a bargain? Is it the neighborhood? The schools? Or the house itself? There are many factors that can affect the value of a home and also determine if the home is right for you.
The neighborhood, the area surrounding the neighborhood, the neighborhood schools, and the services provided can affect the value of a home. Here are some tips on how to find the best house that you can afford.
The neighborhood, the area surrounding the neighborhood, the neighborhood schools, and the services provided can affect the value of a home. Here are some tips on how to find the best house that you can afford.
Drive around the area and get a feel for the different neighborhoods. Keep notes about what you like and don't like about each area. Do you want a short commute to work? Kids to walk to school? Active homeowners association? Convenient public transportation? Make a list of what is important to you in a neighborhood. Specify what criteria are must haves (needs) and which would be nice to have (wants). Use the Neighborhood Needs vs. Wants worksheet as a starting point.
Zoning maps, land use plans, and comprehensive plans are just some of the documents that can help you check out an area. These types of documents can indicate what the plans are for development and growth in a particular area or neighborhood. If an area is just beginning to be developed, a zoning map can will indicate where the commercial and residential areas will be located. The following websites can help you find information about your chosen area.
For more information on the communities in the area, check out these county pages:
For other areas of Wisconsin, visit the Wisconsin Counties and Wisconsin Towns pages which provides links to county and town and village governments.
The quality of the schools in an area can impact the value of your home. So even if you don't have children, you should look at them. The Wisconsin Department of Public Instruction site is a good place to start. On the site you can find data about school performance and links to schools and school districts.
1.4 What Do You Desire in a Home? Need vs. Want
Before you start looking for a home, you need to decide what it is you are looking for. You need to decide what items and features your home must have. You also have to decide which ones would be nice to have but aren't absolutely necessary. Another list that is just as important are those items and features that you don't want—these represent reasons to reject a particular home.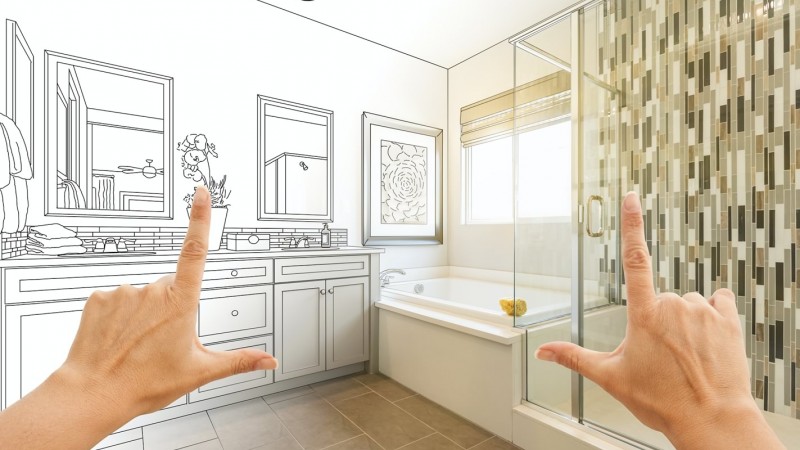 You might start your list by thinking what you liked and disliked about each the places you have lived to date. Also think about other homes in which you've visited. Think about your current situation too. The Home Needs vs. Wants worksheet will help you get started.
The composition of your household will also make a difference in how you look at your wants and needs. Do you have small children? Teenagers? No children? Plan to have children? Older family member living with you?
If you are buying the home with a spouse or partner, it is very important that each of you make a list and then discuss together your individual "wants" and "don'ts"— particularly the don'ts. Many a home purchase has been derailed by an objection coming out of the blue. Compromise will be a major component of a successful home purchase.
Driving through the area and visiting open houses and model homes can help you narrow your list.
Your needs and wants will also be driven by what you can afford. The next section helps you determine what you can afford to spend on a home.
1.5 How Much Home Can You Afford?
Many lenders will talk of affordability in terms of a percentage of your gross monthly income (GMI) or X times your annual income. For example, you may have read that conventional loans typically allow you to spend 28 to 36 percent of your GMI. Or maybe some other source said "about 2.5 times your annual income." But if you are going to be a smart shopper, your need to get more specific about how your current income, debt, and expenses affect your home-buying power.
To determine how much you can afford to spend on a home, you have to consider your entire financial situation.
To determine how much you can afford to spend on a home, you have to consider your entire financial situation. Because so many lenders talk about mortgage affordability in terms of a percentage of your gross monthly income, we're going to talk about that also. But always remember this very important point: a monthly mortgage payment does not buy you a house or condo, it buys you a lump sum of cash—your loan—and usually includes money for other expenses such as property taxes and insurance. So to determine your price range of affordable home prices, get out your financial records, your calculator, and your pencil. Use the Income and Expenses worksheet to help you work through all the figures.
Before you begin remember that your monthly housing expenses will consist of the PITI (principal, interest, taxes and insurance), and possibly private mortgage insurance (PMI), plus utilities and maintenance.
Wait! What are all those things?
PITI is your monthly mortgage payment. Its components are:

principal—this portion reduces the remaining balance of the mortgage
interest—this is the borrowing fee
taxes—this portion goes into the escrow account to pay the annual property taxes
insurance—this portion goes into the escrow account to pay the hazard insurance (also called homeowner's insurance). Not all lenders escrow your hazard insurance.

PMI, private mortgage insurance, is usually required by lenders when your down payment is less than 20%. This protects the lender against loss if you don't make your mortgage payments. If PMI is required, then it is also part of your mortgage payment and also goes into the escrow account.

Utilities will be the bills for electricity, gas, water, sewer, and telephone. You may also consider cable/satellite TV as well as your ISP (internet service provider) to be utilities.

Maintenance covers any routine upkeep of the house and yard plus any repairs.
Note that there may be one additional monthly expense. If you buy a condominium, there is usually a condo fee that covers the maintenance & repair of the common areas and other expenses. Or if you choose a neighborhood or development with certain amenities or services there may be a homeowner's association fee.
Down payment
A down payment is the money you use to lower the amount due on a purchase.
Do you need a down payment? If so, how much should it be?
The minimum down payment required will be determined by your lender and the type of mortgage you get. A VA loan doesn't require a down payment, and some lenders offer down-payment assistance programs or 100% financing options. Other loans range from 3% to 20% of the purchase price. The larger the down payment, the smaller the loan. Thus a lower monthly mortgage payment and less interest paid over the life of the loan.
Get pre-approved for a mortgage
Getting pre-approved for a mortgage is the most accurate way to find out what price range of homes will fit your budget. For more information about pre-approval with Summit Credit Union, read Chapter 3 of the FoolProof Consumer Mortgage Guide.
1.6 Is There a "Best Time" to Buy
There's no simple answer to this question. The "best time" to buy a home is usually when fewer buyers are looking. There are two terms that you should be familiar with: buyer's market and seller's market.
A buyer's market exists when there are more properties for sale than there are buyers. In a buyer's market, sellers may be more flexible and willing to work with a buyer. A buyer has more time to check out a property and make decisions.
A seller's market exists when there are more buyers than properties for sale. In a seller's market you must be ready to act quickly. During a seller's market, sellers typically may not be as flexible or as willing to negotiate a lower price.
Home Buying Guide — Chapter 2
Shopping for a Home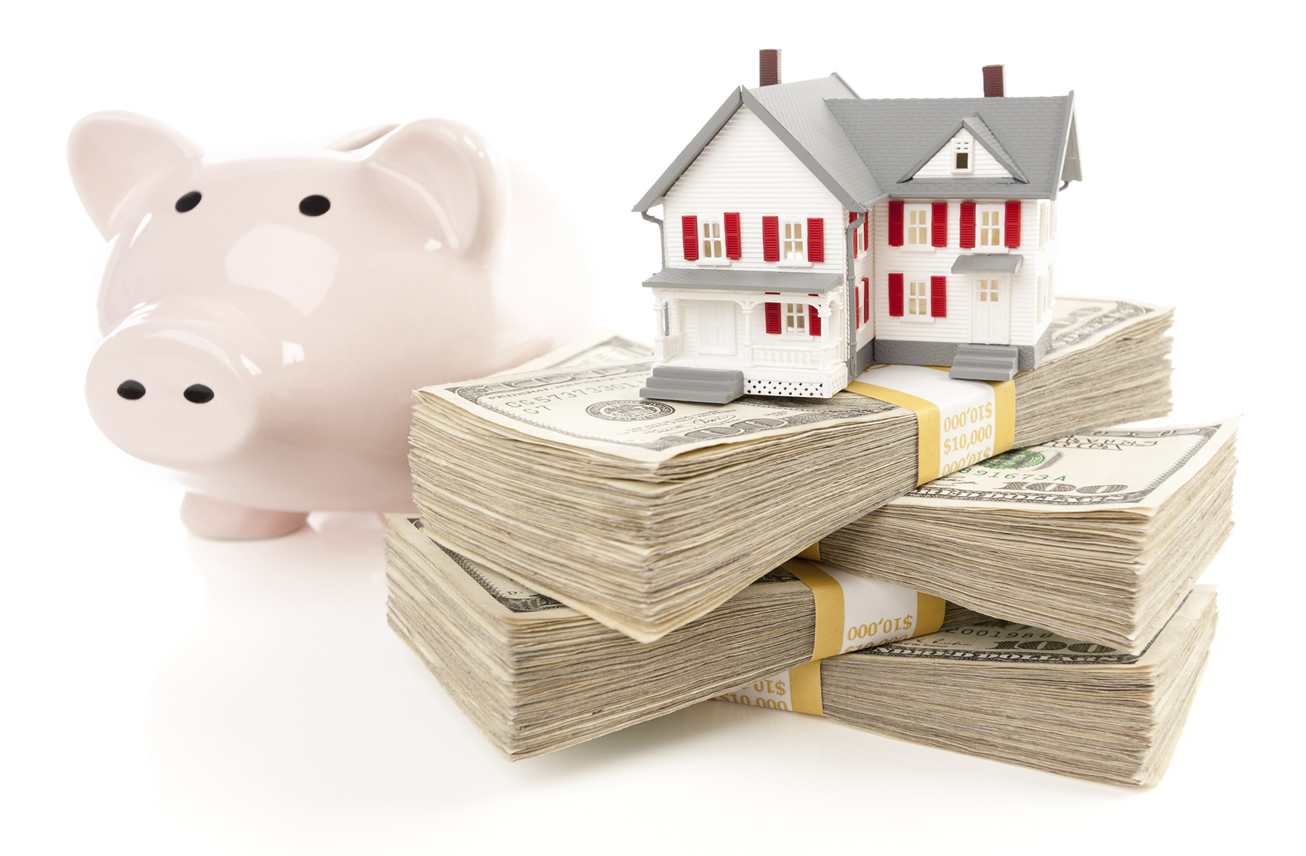 When you've completed your planning, you're ready to shop for a home that's right for you and your family. The first step is to make sure that you have your financing in hand. In today's market, many sellers want to be sure that prospective buyers can qualify for a mortgage. We show you how to get that in place. Then this section explores the many aspects of shopping for a home, including whether or not you wish to work with a real estate agent. This section closes with showing you what to look for when you tour a prospective home and how to have it professionally evaluated.
2.1 Understand and Have Your Financing in Place First
Before you beginning shopping for a home, you need to have your financing in place. This is very important so that you can move quickly when you've found the perfect house. It also shows a seller that you are a serious buyer. The FoolProof Consumer Mortgage Guide guides you through the process.
2.2 Shopping on Your Own
Start your search by driving through your targeted neighborhood and see what's for sale. Ask friends and co-workers if they know of any homes for sale. To search for listings in the area put the phrase "multiple listing service" along with the town or state in your favorite search engine to find the local MLS in order to search for listings in the area. Many individual real estate agencies post their listings on websites, too. Also check out the newspaper ads and the free real estate sales booklets (available at many stores). All of these sources can help you determine what is available in your price range and chosen area.
You can also visit open houses and model homes. Be aware that any real estate agent you meet will be working for the seller—don't disclose any information you don't want the seller to know. Also if you are working with a buyer's agent or a real estate attorney, when you sign the "guest book" at open houses and model homes always include "represented by ______ (your agent or attorney's name). Doing this protects against the seller's agent possibly claiming that they alone represent you for that home.
2.3 Working with an Agent or Real Estate Broker
A real estate agent is a person who is trained to sell real estate. Agents can be either a broker or a sales associate. Brokers and sales associates are licensed by the state and must meet specific education and experience requirements to receive a license. A broker's license permits them to conduct a real estate business and negotiate transactions for a fee. Sales associates work under the direction of a broker. REALTORS® are members of the National Association of REALTORS® and must subscribe to its strict Code of Ethics. Less than half of all licensed real estate agents are REALTORS®, and there are many good, experienced, ethical agents who are not REALTORS®. Your aim should be to find an experienced, reputable agent that has the knowledge of the areas in which you're shopping and who is a good match for you. That means you may need to interview and check out more than one agent.
2.4 Types of Agents
An agent is typically paid a percentage of a home's selling price by the seller. Even if an agent didn't list the home but brought in the buyer, the agent is still paid by the seller. Usually the commission is divided between the agent listing the home and the agent who found the buyer. What this means is that unless you have a contract with an agent to represent you as a "buyer's agent" or "exclusive buyer's agent," the agent isn't really working for you but for the seller. Since the agent is paid by the seller, a conflict of interest exists. How can you expect the agent to help you get the lowest price possible for the home?
Using a dual agent may be okay, if you are knowledgeable about the real estate market and have very good negotiating skills.
You can hire an agent to represent you. This is called a buyer's agent (or broker). A buyer's agent is looking out for your best interests not those of the seller. The contract between you and the agent should specify what services the agent will provide you and how the agent will be paid. A buyer's agent can be paid in several ways: by the seller on behalf of the buyer (the usual commission split), an agreed set fee for the services, or by the hour. Depending on how you choose to pay the agent, this may cost you more out of pocket, but may save you in the long run.
A dual agent serves both the buyer and the seller by acting as an intermediary between them. In this case, the agent is still paid a percentage of the sales price. Using a dual agent may be okay, if you are knowledgeable about the real estate market and have very good negotiating skills.
2.5 Finding and Evaluating an Agent
It's important that you choose an agent with whom you are comfortable and that will represent your interests. Start by asking family, friends, and co-workers about agents they've worked with, particularly those who have just bought or sold a home. Check out the credentials of the agent and the broker or firm they work with.
Choose two or three agents to interview. The initial interview can be done by phone but before making a choice, hold a face-to-face meeting.
Here are some questions to ask the agent:
How long have they been in real estate?

Number of years full-time?

How long have they been with the current broker or firm? If only a short period of time, why did they change firms?

How many houses have they found for buyers and sold for sellers in the past year?

Request a list with addresses and prices. This will give you an idea of the area and price range the agent has worked in.

Ask them to tell you about your targeted neighborhood. What are the pros and cons? What can you expect for your money?

Use your neighborhood and home need/want worksheets as part of the discussion.

Ask for names of recent clients—buyers and sellers. Make sure you get contact information.

Will they act as a buyer's agent?

How will they be paid? An hourly rate, set fee, or percentage of the purchase price?

Will they expect an incentive commission if the negotiated price is less than the asking price?

Will you need to pay a retainer fee?

Is there a minimum fee? If so, what is it?

Is there a maximum total cost? If so, what is it?

Ask to see the contract they use. Discuss it with them.

What is the length of the contract?

What services will they provide?

How will conflicts of interest be handled? Specifically, what procedures will be followed if the home you decide to buy is listed by your agent or the agent's firm?

How will disagreements or disputes be handled?
After the interview, ask yourself some questions:
Will you enjoy working with the person?

Did they answer your questions directly or did they steer the conversation elsewhere?

Did they give you their undivided attention?

Did they address your concerns?
Ask the references to tell you about their experience with the agent. Ask questions such as:
How well did you like the agent?

How long did it take to find a home?

What incentives did the agent have to find you a home?

Did you have a contract with the agent? If so, what were its key points?

Would you use the agent again? If not, why not?
After completing the interviews and talking with the references, follow-up with any additional questions you may have. Then make your choice.
Establishing clear channels of communication
Once you have chosen an agent, you must sit down with them and define your working relationship. Now is the time to have a detailed discussion on what you are looking for and your price range. Using your worksheets, make clear what the home must have and must not have. Indicate those items on which you're flexible or it doesn't matter. Establish the primary method of contact: phone or email.
2.6 What About FSBO Homes (For Sale By Owner)?
FSBO (pronounced "fizzbo") homes are not listed with an agent; instead the homeowner is marketing the house and handling the sales negotiations. The primary reason an owner will attempt to sell their home themselves is to save on paying a commission. Some owners may be willing to pay a smaller commission to a buyer's agent.
Unless you enjoy face-to-face negotiations, you may wish to hire a buyer's agent or real estate attorney to handle the negotiations on a FSBO property.
2.7 What About Shopping for Homes on the Internet?
You can begin your search without leaving the comfort of your current home. By reviewing listings online, you can decide which houses are worth visiting. Many listings have numerous pictures and some even have 360° panoramic images.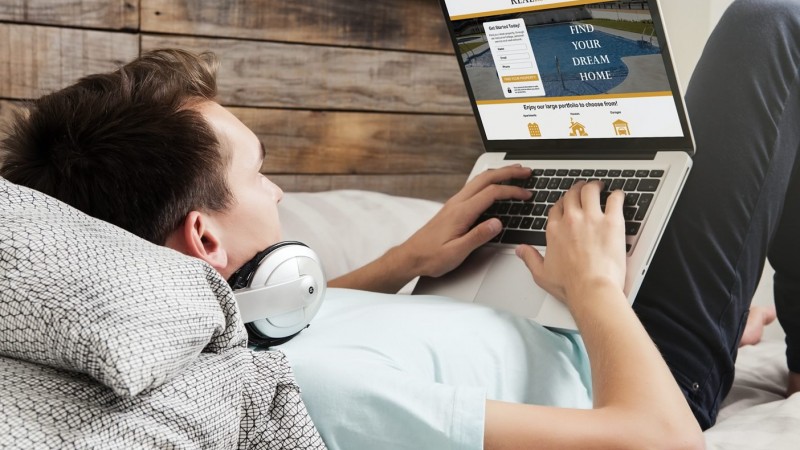 A tip: Using the Internet to build a list of homes to look at is smart, but don't purchase a home without actually checking it out in person. If you must make an offer before you can look at it, be sure that the offer contains a contingency clause that allows you to change your mind after you've seen the house.
Start with Home Listings Finder which allow you to search for listings or open houses in your target area.
You can also check out your local newspaper ads online. These ads can lead you to the website of the listing firm or agent.
Here are three national sites to get you started.
Realtor.com is the official site of the National Association of REALTORS®.

zillow.com is a site that allows you to "cruise" over an aerial map and pops up information, such as any property's tax assessment value, recent sales in the area, and current sales listings.
A tip: These sites want you to use them not only for finding a home; they want to be your one-stop shop for a mortgage, insurance, moving, and anything else related to buying a home. Make sure you do you homework properly before using any of these services.
2.8 Touring and Evaluating Homes for Sale
Now it's time to start visiting houses. Here's a list of items you will need:
A camera—still, video, or both.

An evaluation checklist. Print and use this one page home-shopping checklist from the U.S. Department of Housing and Urban Development (HUD). Use a separate checklist for each house.

Something on which to take notes.
What should you look for when touring a home?
How well maintained is it—both inside and out?

How well does it fit your needs/wants list?

Are there any showstoppers—conditions that can't be remedied or you can't live with?

Check out the number of electrical outlets in each room. Also check out other types of outlets you might need such as Internet or TV connections, or phone jacks.

Is there sufficient closet and other storage space?

How noisy is it? Can you hear from room to room?

Check the water pressure, particularly on upper floors.
These questions are just the tip of the iceberg. Think about your current residence to come up with more questions.
Here are some questions that you should ask. Use your checklist to come up with additional questions.
What utilities do they pay and what are their costs? For example, water/sewer, electricity, gas, oil, propane, garbage collection, etc. Ask to see the bills for a full year.

Any energy saving features?

Are there homeowner association or condo fees? If so, what are they? Paid monthly or annually?

What are the maintenance costs?

What defects does the home have? Any major repairs or renovations? By whom?

Are there any pest control problems?

What fixtures and appliances are part of the sale? For example, drapes, blinds, the dining room chandelier, refrigerator, etc.

Any transferable warranties?

Why are they selling?

How quiet is the neighborhood? Noisy neighbors? Airport flight-path? Recreation areas, such as ball fields, fair grounds, or other gathering places nearby?

Has the home ever suffered any damage? What kind? Have they filed insurance claims on the damage? Do they have a CLUE loss claim report for the property?
These questions are just the tip of the iceberg. Think about your current residence to come up with more questions. What do you like about it? What don't you like about it?
When you've found a house that fits your budget, your needs, and your tastes, it's probably time to make an offer.
Home Buying Guide — Chapter 3
Purchasing a Home
You've found a home that you like—and it fits your needs and budget. It's time to make an offer. But are you ready? Before you fill in the blanks on your buyer's offer to purchase form, you need to carefully consider what terms and contingencies to include. Although your buyer's agent can help you with these (if you are working with one), having a basic understanding of some of these considerations is a must.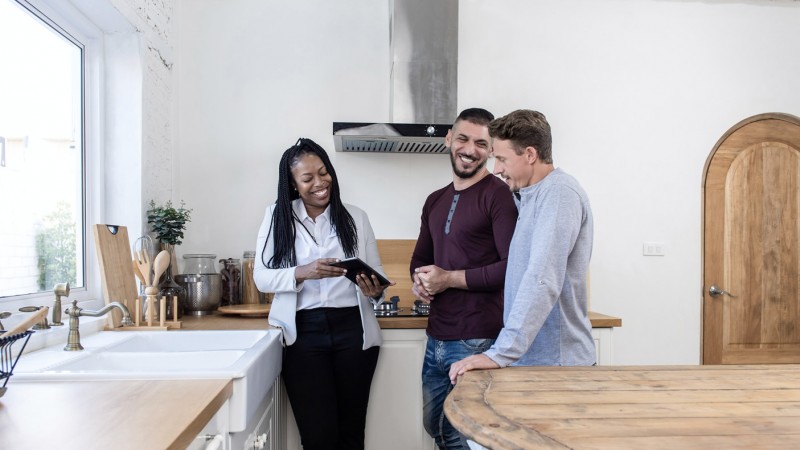 After you make your offer on a home, the seller typically will make a counter offer. It's time to negotiate. What are some aspects of negotiating successfully? Again, your buyer's agent can help, but you can't beat some basic preparation on your part.
Then, once the seller and you've agreed on the price and contract, there are the home inspection, obtaining a mortgage, the property appraisal, and fulfilling any other terms or contingencies of the contract leading up to closing.
This section provides a brief overview of these various aspects of purchasing the home you've found.
3.1 Making an Offer for the Property You Wish to Buy
Whether you've looked at a hundred houses or just three, when you've found just the house that fits your lifestyle and your price range, what do you need to do to make an offer?
"How much should I offer" is often the first question that pops to mind. But first you need the answer to two more important questions: 1) what have comparable homes in the area been selling for? and 2) what is this specific home's value in relation to these? In real estate terms, you need to look at the comps.
Getting the comps—recent sales data on similar properties.
A good buyer's agent can easily provide comps and a market analysis for your target property from services available to the agency. In addition, because the agent works for you, he or she can discuss with you what all the data means in relationship to the property you wish to buy.
If you don't have a buyer's agent, you can request the basic information from the dual or seller's agent. The seller's agent is required by law to provide information you need to make an informed decision. Discussing what that data means for you as the buyer may be less useful or wise because the seller's agent, after all, first represents the seller's interests.
You can also look up recent sales yourself at the appropriate county register of deed's, assessor's or recorder's office, either on site or online:
Analyzing the comps and the market to determine your initial offer.
After you have the market data, look carefully at how your property and the seller's asking price (listing price) compare to similar properties. In the comparison, be sure that you look at properties that are similar in size (bedrooms, baths, square footage, for example), location, and condition.
Is the listing price in line with the recent market, right on the average or just a little above or below?

Or is the listing price much higher or much lower than the comps? If the listing price is higher, are there any amenities or features that might justify the difference or has the seller simply overpriced his home (perhaps trying to recoup all the cost of that kitchen remodel or added bath)?

If the listing price is significantly lower than other properties, the lack of what features or presence of what problems (for instance, elderly mechanicals or a roof in need of replacement) might account for this? Or does the seller have reason to want a quick sale?

How does the condition of the house you want compare to the comparable properties? In similar shape? In terrific shape with, for example, a new roof and furnace? Needing work (cosmetic or more extensive, such as updating kitchens, baths, or mechanicals)?
Use the checklist you prepared during your visit to the house to help you think about these factors. There are also some other factors to consider as you think about price:
Is the housing market hot or cold? In a seller's market, where houses are selling quickly, the seller may be unwilling to discount the price much, if at all. In a buyer's market where many houses are for sale and are staying on the market for a long time, sellers are often more willing to go lower in price.

What's the seller's motivation? Find out what you can about the seller's motivation for selling. If the family is moving to a new community in order for the seller to take up a new job or a couple is divorcing, for instance, the sellers may need to sell quickly. But if the family is simply thinking about moving to a newer or larger home and simply testing the sales waters, they may be less receptive to your lower offer.
3.2 Given These Factors and Your Budget, What is a Good Initial Offer for the House?
Typically, your initial offer should be below the seller's listing price, should be based on your analysis of the value of the property compared to similar properties, and should be below the top price you are willing to pay. You want room to negotiate.
Given these factors and your budget, what is a good initial offer for the house?
Should you discuss these factors with your agent to arrive at a strategy? If you are working with an exclusive buyer's agent, such discussion can be very helpful. But keep your strategy and the top price you're willing to offer to yourself when talking or working with a dual agent or seller's agent; they are legally required to pass along such info to the seller.
Can you make an offer below listing price and negotiate the cost for new construction?
Most developers and builders will say that because they are building homes "on spec" that they have fairly small profit margins and their list price for the home is fair and not negotiable. In the real world, you may be able to negotiate a number of things including the price of the home. Many builders list a price with a small profit margin for the basic model of the home, then offer a number of upgrades for which they typically charge a bundle. In practice, the average cost for upgrades is typically inflated enough that many experts recommend that you purchase the basic model and then later install upgrades such as flooring or countertops by contracting with independent suppliers/contractors. If you wish, you might try to negotiate for "free" upgrades as part of the purchase price. In some cases perhaps the builder needs to sell the model quickly or just has a couple of homes left in a slow market and would be willing to come down on his price. You'll never know unless you make that lower initial offer.
A tip: Many developments have on-site agents who exclusively represent that development. You would be wise in such cases to have your own representation, a buyer's agent or real estate attorney, and not work solely with the development's exclusive agent. This is particularly important if you wish to negotiate price and other terms.
How do you make the offer? What terms and contingencies should your offer include?
Theoretically, you could make an offer to buy a property by writing a simple statement such as "I offer to buy ____ property for $_______ by such-and-such a date." But in reality, to protect both you and the seller, you will make in writing an "offer to purchase" or "contract to purchase" using a formal document that serves as a legal contract that contains the terms, conditions, and contingencies under which both buyer and seller agree to the sale.
A contingency, by the way, is a condition that must be in place for the contract to go through. If the condition is not met, you have the right to withdraw your offer. It's one of the ways you have to make sure that you are protected financially and that you get the house you think you are getting.
You need to consider several terms and contingencies as seriously as you do the price you're willing to pay.
Recommended contingencies for inclusion in your offer to buy.
Your ability to get a loan for purchase. An offer typically contains not only the price that you are offering for the house but the size and terms of the mortgage loan that you are applying for. And the offer specifically states that your offer is contingent on obtaining this financing. Obtaining pre-approval for financing your home before you start house shopping not only helps you confirm what you have to spend on a home but it also lets the seller know that your loan application will probably be trouble free. The contingency clause says that if, for any reason, you are not able to get a mortgage at the terms stated in the contract, then you may withdraw your offer.

The house passing a home inspection. Whether your intended home is an existing resale or new construction, failing to have it inspected by a certified professional home inspector is asking for trouble. A thorough home inspection assesses the structural condition of the property, including inspecting roof, basement, crawl space, electrical, plumbing, appliances, and heating and cooling systems. The inspector looks at any signs of previous problems as well as current existing problems; the inspector also looks at positives. You should plan to go along on the inspection visit so that you can ask questions and hear what the inspector has to say. Given the readiness with which many folks file law suits, inspectors may be more expansive informally than in their written report.

The inspector may make notes during the inspection and provide you a written report within 1 to 2 days or may enter his or her observations into a computer and produce a report on site. You, the buyer, pay for the inspections. The average cost ranges from $300 to $500, some of the best dollars you can spend.

If you have observed some potentially big problems with specific structures or mechanicals (such as cracks in the foundation, possibly leaky plumbing or heating/cooling system that seems on its last legs), you may wish to include clauses requiring inspection by specialists in these areas.

Requiring a "termite or wood pest infestation" inspection, even in areas where these are not required by law, is certainly a good idea. Depending upon the home's age and the geographical location you may wish to consider requiring testing for other toxic substances such as asbestos or radon gas.

If the home inspection results reveal the home does not meet your criteria or approval or the inspection reveals problems that the seller refuses to fix, then you can withdraw your offer. If the problems are fixable, then you may ask the seller to fix them or perhaps negotiate a new lower offer/price that takes into account the estimated cost to make the repairs. If you are making an offer on new construction, then you typically would create a "punch list" of work that needs to be completed or corrected that the builder agrees to perform.

In all cases, but particularly when the seller agrees to make repairs or when certain property (including appliances) is to remain with the home, you should also request in your offer the right to a walk-through inspection right before closing. If you are buying a newly constructed home, a walk through to check that the "punch list" has been completed properly is important.

Because the inspection must take place quickly after your offer has been accepted (usually within about 5 days), it's important to evaluate and select the home inspector you wish to use before you suddenly need one.

Tips for Finding a Professional Home Inspector

Having a home inspection is critically important in buying a home, but finding an experienced, qualified professional home inspector is not always easy. The Wisconsin Department of Regulation & Licensing is responsible for accountability and ensures that the home inspector is in good standing in the community. To find a home inspector with a valid license go to the License Lookup page, also be sure to check the Reports of Decisions for disciplinary action or other orders affecting the credential holder. Another good resource to look at would be the Wisconsin Association of Home Inspectors.

Ask for recommendations from your buyer's agent, real estate attorney, or other real estate professionals as well as from friends, family and co-workers.

Look for membership in a major professional home inspection association and for specific training.

ASHI The American Society of Home Inspectors, perhaps the largest most respected association, requires its members to pass certain tests and to have performed a certain number of home inspections.

National Association of Certified Home Inspectors is a trade association.

Check the potential candidates with the Better Business Bureau and appropriate government consumer affairs agencies.

Interview several potential home inspectors. Ask about their background, training, years and type of experience doing home inspections, certification and licensing, and continuing training. Ask for references, then call those references. Be sure that the inspector provides a written report and welcomes your accompanying them on the inspection and the follow-up walk through.

Sign a written contract that spells out what you can expect of the inspector and the inspection.

Having the offer or contract to purchase reviewed by your attorney. Many experts recommend that you have your offer-to-purchase contract reviewed by a qualified real estate attorney—even if you are working with a buyer's agent and particularly if you are a first-time buyer. Experts insist this step is a must if you are working without help and buying a FSBO home.

For any offer, it's a good idea to have the attorney look at the contract before you sign it if time allows. Even if your attorney looks at the offer before you sign it, experts still recommend including a contingency that requires that your attorney approve the contract.

Making your offer subject to your approval of the home after you've viewed it in person. We recommend that you never offer a contract to purchase a home or property that you have not seen in person. But if you think you've located just the right home via the Internet and are convinced it might be snatched out from under you, then at least protect yourself by reserving the right to withdraw the offer if you find problems after you see it in person. This same contingency clause may be advisable even if you have seen the house and your spouse has not, but you think you'd better immediately offer a contract because other prospective buyers are drooling over the house. Include a clause that says something like, "subject to the approval of my spouse Judy (or Joe)."
Other common contingencies included in offers to purchase
Here are a few other contingencies that buyers have found useful in certain instances. Just remember not to go overboard with a load of frivolous contingencies that could work against the seller's accepting your offer. If you are adding a contingency that is not on the contract form you are using, then having your real estate attorney check the wording can be a good idea.
Your approval of the seller's disclosures about the property. For example, you may wish to have the seller provide you with a copy of the CLUE "loss history report" for the property. CLUE stands for Comprehensive Loss Underwriting Exchange, a database to which most companies providing homeowner's property insurance report claims. Recently a number of buyers have been finding that they may not be able to get insurance on the home they wish to purchase or may have to pay much higher rates to insure the home if the property has a history of problems and insurance claims. Although many consumer advocates find this trend alarming, it may be a while before any changes take place in these underwriting practices and you should protect yourself. Only the homeowner, insurance company, or lender can request the CLUE report, which is why you must request it from the seller. A-PLUS is another company that provides loss history reports.

Sale of your current residence. If you are trying to buy a new home before you are able to sell your old home—this situation often occurs when you must relocate due to your work—then you may wish to include this contingency.

Approval by the board of the co-op or condo you wish to purchase. Where board approval is required for you to "buy into" a co-op or condo, then this contingency is a must.

Compliance with the building codes. When considering new construction or an extensively remodeled existing home, such a contingency may be wise even if the property has a "certificate of occupancy" indicating the government inspectors have signed off. The home inspector you hire should be qualified to check such compliance in this case.

The home appraises at or above your agreed upon offer. Perhaps you are afraid that the fact that home backs up to the buffer zone of a shopping center makes it worth less than you've agreed to pay. Or you've gone a little higher than you think the home is worth because you badly want the house. In such cases this contingency clause can protect you and may in the second case help the seller say yes to your offer.

Certain timing may be of the essence. For example, you may wish to say that the seller has only a certain amount of time to respond to your offer or you might indicate that you must be able to take possession by a certain date or the deal is off. Sellers typically desire a limit to the time you have to obtain a mortgage. If you're pre-approved by the credit union when you start shopping, you've probably already answered that requirement.
3.3 Negotiating the Sale
No matter what you see on TV home buying shows, only rarely does a seller say yes to a first offer from a buyer. In most instances, you should expect a "counter offer." Then the negotiation starts.
If you are working with a buyer's agent, your agent will be the go between who actually presents your offer and handles the face-to-face (usually agent-to-agent) negotiation for you. If you are working with a dual agent, then remember that the agent is fundamentally a seller's agent who must represent the seller's fiduciary interest even if the agent is scrupulously fair and ethical with you. If you are dealing solo with a FSBO seller then you handle all the negotiations or you could hire an experienced real estate attorney to help you with these details.
What items are open for negotiation?
Typically, the main focus of negotiation is what you will pay for the house, but other factors also come into the negotiations, many of which can affect what you pay overall for the house. Here are some of the items that may be part of your negotiations.
The price you will pay for the house. Typically the seller will counter your offer with a price lower than the original listing price but higher than what you've offered. You in turn may wish to counter the counter offer. Or you may wish to ask for other concessions, such as the seller paying all or part of your closing costs. All counter offers, yours and the seller's, should be made in writing. The recommended way is by amending and initialing the changes on the original contract form.

The seller paying all or part of the closing costs. You may be willing to agree to a slightly higher price, for example, if the seller agrees to pay for your closing costs. For an explanation of various aspects and costs related to closing, see the FoolProof Consumer Mortgage Guide. Keep in mind that your lender may have limits on the amount that a seller can contribute towards closing costs on your behalf.

What repairs are necessary and who will pay for them.

Date of the closing and your taking possession of the house. For example, the seller might take a little less than he wants because he needs to get out of the house quickly and would be really happy if you could close in two weeks.

Agreement on contingencies.

What appliances remain with the house as part of the purchase. What personal property is included in the purchase. You might think that the stove and refrigerator stay with the home; ditto for the interior window shutters. Not so fast—sellers have been known to take even built-in appliances and fitted wall-to-wall carpet. Also maybe with your retro tastes, you wish to buy the custom horseshoe shaped, conversation "pit" sofa designed just for the great room. It's certainly a good idea to spell out in the contract what appliances are included in the purchase. It's a must for any personal property you wish to purchase from the seller.
Some tips on negotiating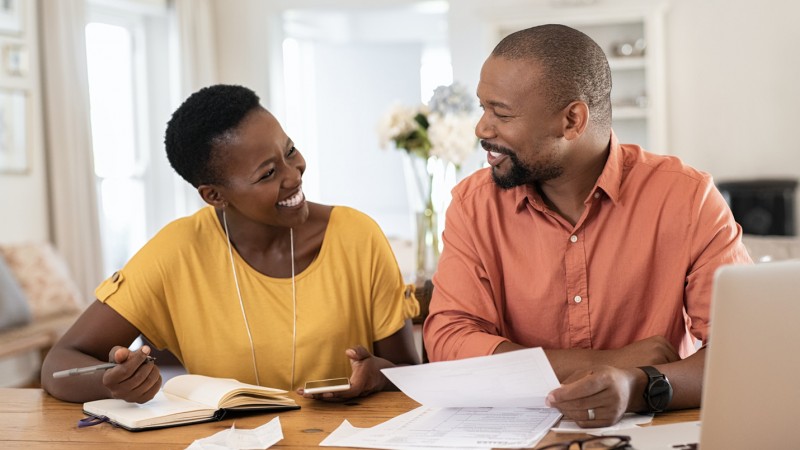 Negotiations for a home—something you really care about and that you'll be borrowing a big chunk of change to purchase—often produce tension. But you can do your part to make them go well. These tips can help.
Keep your emotions out of the mix. Even if you've fallen in love with the house, take your enthusiasm and your anxiety (will I get it? I've just got to have it!) out of the picture. Stay calm and noncommittal; don't give away your bargaining power. Stick to your budget. Remember, there are always more houses out there—you don't have to break your budget or give up important contingencies. Always be prepared to walk away.

Set a time limit for a response to your offer and counter offers. Don't let the seller drag the process out; set a fair time limit for a response. Depending on the situation, that might be a couple of days or more or as you get further into the negotiations even a few hours.

Be patient. Don't be badgered into making too quick a move or going beyond your budget.

Be courteous. Even if you think the seller is nuts about the value of his house or has maintained it like a slob or has made a ridiculous counter-offer, don't say so. Keep the negotiations as cordial and neutral as possible.
When you and the seller have agreed, what size deposit—"earnest money"—should you give to "seal the bargain"?
To show that you're a serious buyer, you back up the contract with a "good faith deposit" or "earnest money." This deposit is usually in cash, is usually applied to your down payment, and should be held "in escrow" by the agent (who is legally required to keep the money in a special account separate from personal or agency funds) or by a neutral third-party escrow service. You should not give your deposit directly to the seller (if you're buying a FSBO home, use an escrow service).
How much should your good faith deposit be? You'll hear different recommendations from different sources and common practice may vary around the country. We recommend avoiding a large deposit (which could put your money at risk in a worst-case scenario)—usually a pre-approval letter from your lender will impress the seller more. On most homes a deposit of $1,000 to $5,000 is probably enough—generally speaking, keep the deposit as low as possible. Your offer to purchase details the conditions and terms under which your deposit is returned should the outcome of one of your contingencies cause you to withdraw your offer. Nevertheless, it's smart to put as little of your money at risk as possible.
3.4 What Steps are Needed to Prepare for Closing on Your New Home?
The time between agreeing to the sale and closing and taking possession of your new home can be busy. Here's a summary of some of the steps usually required.
Obtain your financing. If you've shopped for a home the FoolProof Consumer way, then you've gotten a pre-approval for a mortgage from Summit Credit Union or another lender. When you reach a purchase agreement, you simply have to complete the application process. These steps are covered fully in the FoolProof Consumer Mortgage Guide. In addition to assessing your credit worthiness, the lender will check on the value of the property, typically ordering a property appraisal and a title search, for instance. The lender will also require that you obtain title insurance.

Arrange for homeowner's insurance on the house. Lenders will also require that you insure the property, but smart homeowners already know such insurance is a must. Rather than just get the bare minimum, consider insuring your home for the cost to rebuild it at the current time. Such insurance may cost a bit more but can best protect your investment. If your house is in a flood plain, you will need to purchase separate flood insurance, which is sold by insurance agents but provided by the federal government. Private insurers offer earthquake insurance for homes in some areas and of certain types of construction.

Arrange for title insurance. In most states the seller or seller's agent arranges for the purchase of title insurance. In other states, although the seller must present a house with a good title, the buyer is expected to confirm this with the purchase of title insurance. Request the opportunity to review a copy of this policy before the day of closing; have your real estate attorney or buyer's agent review it, too.

Arrange for a final walk-through just before closing. Smart buyers arrange for a brief walk-through the house, with their home inspector if appropriate, to see that new construction has been properly completed, that repairs have been made, and that the home is in the promised condition (though rare, sellers have been known to strip a home of appliances, light and plumbing fixtures, and trim hardware, although those items were covered in the sales contract).
3.5 Time for the Closing
If you've shopped and negotiated for a new home the FoolProof way, then your closing should be a breeze. At the closing you sign the documents (the legal contracts) that will make the house you've found your home. As experts often note, purchasing a home is the largest personal investment that most Americans make.
Closings are handled differently in different states, or in formal terms, the laws and regulations for the "conveyance of property" vary from state to state. Typically, closings are conducted by a settlement agent, who in some states is required to be an attorney. In some cases, two attorneys, a buyer's attorney and seller's attorney, are required.
Who attends the closing? At a minimum, the settlement agent or "closing attorney", the seller, and the buyer. Usually, the seller's and buyer's real estate agents will attend, too. And in some cases a representative of the lender may attend. You and the seller may have your personal real estate attorneys (if you have such) attend.
So what can you expect? You can read more about what's involved in closing on the Summit Credit Union Mortgage Center, but here are some of the items you'll typically be signing off on or receiving:
The loan papers related to your mortgage. Among these are the note, settlement statement (HUD 1) that details your loan, down payment and all the costs/fees you'll pay at closing, and the cash you will need, Federal Truth-in Lending Statement, and various other items.

Title insurance papers

Agreement about fees for settlement agent and fees for the real estate agents

Lien waiver affidavit and deed signed by the seller

Prorations between the seller and buyer for property taxes and insurance and other annual expenses.

The keys to the property from the seller, unless you have made separate arrangements for the seller to temporarily occupy the property beyond the closing, in which case you may execute an "occupancy agreement" with the seller.
After the closing, the settlement agent typically will record the deed with the county establishing your title as the new owner.
Your next job—moving in!
Home Buying Guide — Chapter 4
Moving into Your New Home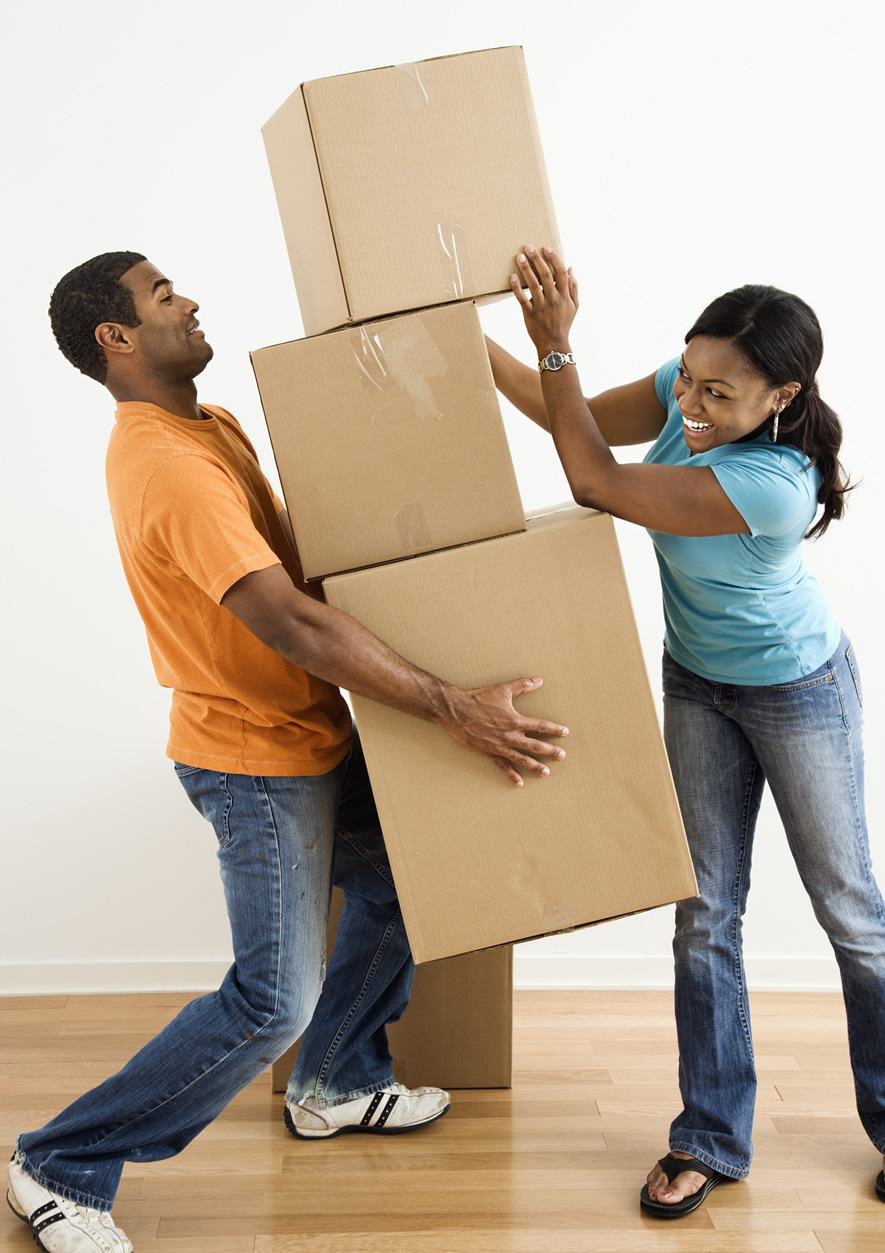 Now that you have a new home, here are some tips for making your move into it go smoothly.
Arrange for service for the various utilities: telephone, water/sewer, electricity, gas, trash, cable/satellite, broadband internet, etc.

Change your address. MoversGuide from the US Postal Service allows you to change your address online including magazines.

Plan for moving the heavy stuff. Decide if you want to do it yourself with help from family and friends or if you want to use a moving company.

When looking for a mover, ask family, friends and co-workers for recommendations. Movers are licensed by the state Department of Transportation, Public Utilities Commission or Bureau of Consumer Affairs. You can also check with the Better Business Bureau or the Oklahoma State Transportation Division of Authorized Carriers.
Planning any remodeling before you move in?
If you are planning to make any changes to your new home before you move in—even something as "simple" as having it painted throughout—you may wish to check out the tips and resources in the FoolProof Consumer Homeowner's Guide.
Additional moving resources
Protect Your Move from the Federal Motor Carrier Safety Administration has various information on moving such as: Your Rights and Responsibilities When You Move and Ready to Move?—Tips for a Successful Move.
Home Buying Guide — Chapter 5
Relocating Resources
Moving to another state or country rather than just across town? Here are some resources to help you.
Moving to another state
Start with the USA.gov site. This is a quick way to access any state's home page. You will also find links to local governments and specific agencies. Many state government websites have detailed information for new residents.
In many areas, the web site of the local association of the National Association of REALTORS® has links to local real estate including the MLS. Use the Association Directory from realtor.org to locate one in your desired area.
Want to know more about the area? Check out the area newspapers. These sites can help you find them: United States Newspapers, US Newspaper List, and Home Town News. You can also use these city guides: Citysearch and USA Citylink.
Moving.org is the site of the American Moving and Storage Association. The site has lots of information including tips on how to move pets, plants, and computer. Moving 101 & Moving Terminology will be helpful.
Moving International
Two sites to check out a country: CIA World Factbook and BBC News Country Profiles.